Please find below a list of our current portfolio and sites that we manage. Click on the pictures to access the sites to view our work.
OzDoc WebDesign
This website itself demonstrates what can be achieved for a non medical website. A professional look is gained by using a relevant template and a good eye for design.
Integrated Pelvic Physiotherapy
Our most recent work for 2011 is a website for a specialist Physiotherapist using a design from the Template Hunt.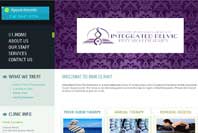 Dr Chris Lilley
Our early work in 2011 is a website for another local medical specialist using a flash template.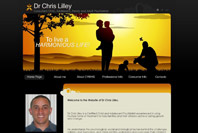 Sunshine Coast Urogynaecology
Only the one site for 2010 is a website for a local medical specialist using a Pixel Mill template.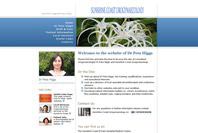 In Touch Physiotherapy
Another example in 2009 is a new website for a local business on the Sunshine Coast using a Lucky Marble template.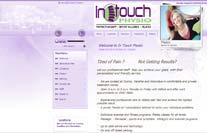 Woombye Community & Business Association
In early 2009 we created an update for the Town of Woombye commissioned by the local business association using a template from Allwebco.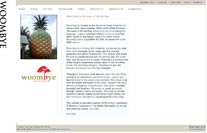 Coastal Family Health
Our 2008 work for a practice on the Sunshine Coast in Queensland uses a template incorporating a CSS (Cascading Style Sheets) based layout to give a vibrant professional look.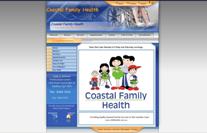 Aberdeen Surgery
A 2007 project advertising a solo practice in the Hunter Valley in New South Wales. Based on a template design from ProThemes.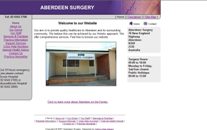 Noosa Holiday Hire
We took over the management of this site on behalf of its new owner and completed a redesign of the site using a template that incorporates flash to enhance the appearance.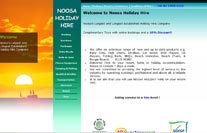 Nambour, Woombye and Palmwoods Clinics
Another 2007 upgrade to a previous non template design of ours to celebrate the opening of a new clinic and a new branch surgery.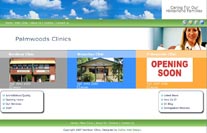 Fareham Heath Centre
An example of how well a website can look when a template is combined with relevant information for patients to give a professional site with high impact. We had significant involvement in the development, maintenance and updating to this site.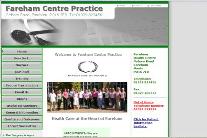 Australian G.P's Online
Another of our own sites has a simple idea and theme to try to promote websites for primary care. Any site that we design for G.P's will automatically be included in this directory of websites for general practice.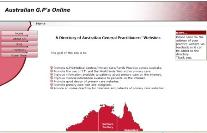 Projects in Development
Suncoast Subway